Engage with Customers
through Automation
Email, SMS or Push-Notification Marketing.
Marketing Automation. Sales CRM. Messaging.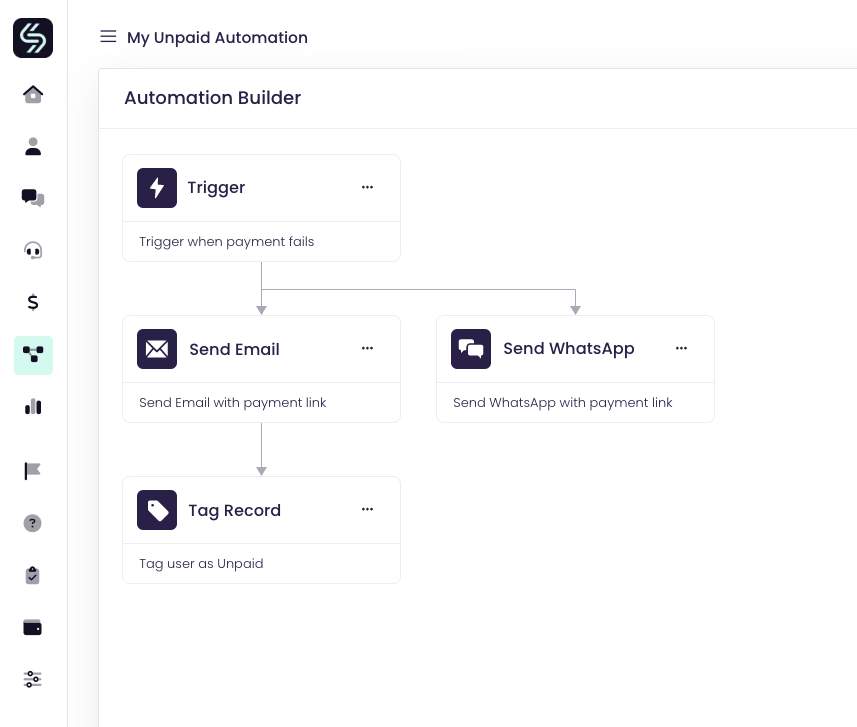 Messaging features
Understand your customers
SwitchTransact gives you great insight
into customers and leads.
Contact Management
Organise customer data in a centralised location. Contact details, demographics, transactions and communications.
Lead Management
Manages leads from prospecting to conversion. Track activities, campaigns and tasks and manage stages.
Campaign Management
Manages campaigns from start to end, including setting up target customers, automating workflows and measuring success based on defined metrics.
Web, App & Email Tracking
Track clients and leads actions on your website, app and email to better understand user behaviour.
Custom Messages
Create automated messages based on triggers or manual bulk messages on multiple channels.
Advanced Reporting
Consolidates streams of data in meaningful ways that help you to spot patterns, trends, behaviours, and other market insights.
Personalised and
On-Target Messaging
Engage with the right people at the
right time with the right message.
Email Campaigns

Automated Messages

Email, SMS and Push Notifications

Email Builder

Once-off messages

Integrate with our API
Contact us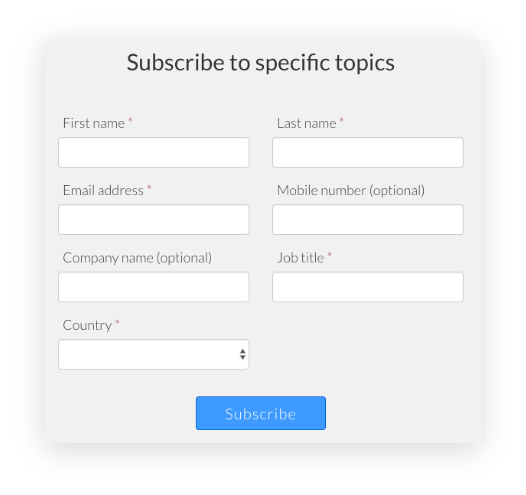 Custom Forms for
Payments, Surveys or
Lead Capturing.
Form Builder

Fully Customisable

Wordpress Plugin

API Integration
Contact us
Customer Success Platform
Turn leads into paying customers faster. Have a complete view of your customers, including activities, contacts, communications and payments.
Contact us
Start growing your business... Get paid quicker.